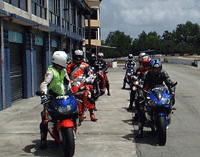 THANKS TO
Chiap Lee, Sporting Motorcycles, Motorex, Denso, Pirelli, Simple Green, Teknic
| | |
| --- | --- |
| Tuition Days | |
Introducing Riders to the Track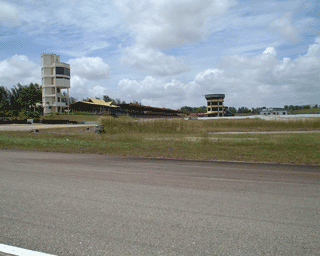 SBR are developing a unique Tuition Day format to help novice riders get onto the track. Emphasis is on safety and sharing the fun of track riding, not speed or competition. Our goals are to focus on riding fundamentals, reduce accidents and give people the confidence to ride their sports bikes as they were designed for.
Tuition Days are held at Pasir Gudang, just across the Malaysian border, East of Johor Bahru, about 45 minutes from Singapore.
This page features photos from the 23rd February. Thanks to all who gave up their Saturdays for the inaugural Tuition Day event!
When's the next Tuition Day?
| | |
| --- | --- |
| | Tuition Day Agenda |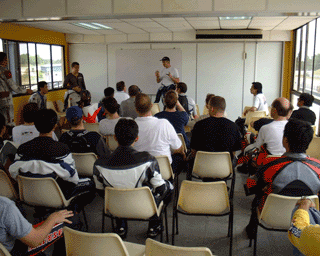 Instructors take riders through safe track riding techniques, the rules of passing, pit lane etiquette and outline the schedule for the day.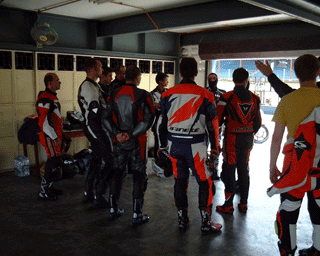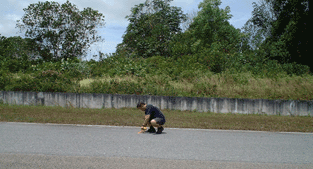 Experienced SBR riders, lead by Joseph Lee, mark their racing lines on the track to show novice riders the fastest and safest route round - one less thing to worry about! On race days after, held after tuition sessions, experienced racers found these lines to be very useful. Though there will always be adebate about best turn in, apex or exit points it's always best to have an experts opinion to hand, especially when you're doing 200km/hour!
SBR Instructors are experienced track riders. Pictured here are Simon, Gareth and Joe - his back end competing with the Gixxxer's.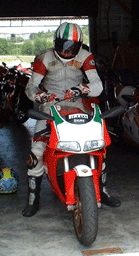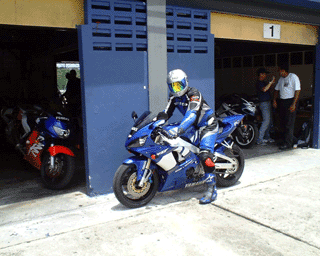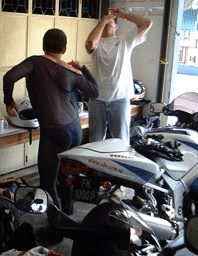 Tyre pressures, brakes and a tight sump plug!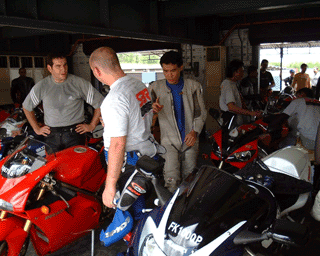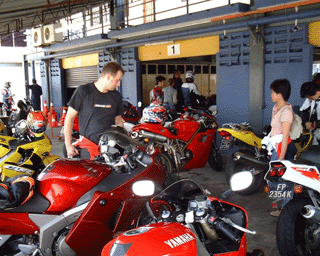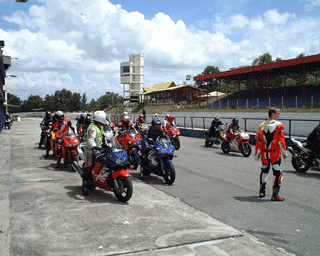 SBR tutors take small groups of riders out at slow speeds to help new riders familiarise themselves with track riding and the track.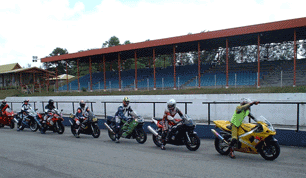 All riders who complete a Tuition Day get their own certificate and photo of the occasion, courtesy of the lovely Jools!