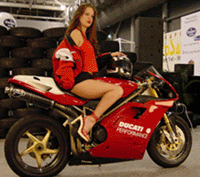 THANKS TO
Chiap Lee, Sporting Motorcycles, Motorex, Denso, Pirelli, Simple Green, Teknic
The first time I walked into Chiap Lee I was amazed, it was like walking into any good bike accessory shop any where in the world. Attractive well laid out displays featuring Arai, Glover, Givi and Diadora products. The staff were great, Vincent and his team are friendly, helpful and knowledgeable. Vincent opened his first shop in 1999 and has been leading the motorcycle accessory market ever since.

You'll find a carefully selected range of quality items for those who are serious about protective clothing and accessories.
Over the years I have bought three Arai helmets from Chiap Lee not just because Vincent is a nice guy (although it helps). When I buy a helmet I want to try on a few different ones to see which style I like and to get the best fit. At Chaip Lee I can go back three or four times trying helmets on and always feel welcome, the staff will even offer custom padding for you to ensure the correct fit at no extra cost. When it comes time to get spare visors, vents and such they always have what you need in stock or can get it for you double quick. Great sales and aftersales service give me the confidence to keep going back.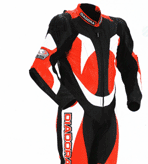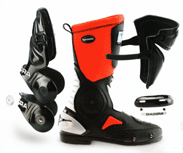 Chiap Lee are now offering a new line of products from Diadora, perforated race suits and track boots. The quality is excellent and SBR members can get a very special price when they present their membership card. The top of the range Diadora one piece suit is only S$950 for SBR members, this affords excellent protection and comfort at a price that wont break the bank. Chiap Lee are on their own with a "Can Lah" attitude to business, in a world of "Cannot Lah" shops. Drop in Monday- Saturday 10am -6pm and see for yourself.